RV Connex Supports Life-Saving Organ Transport Mission
18 October 2023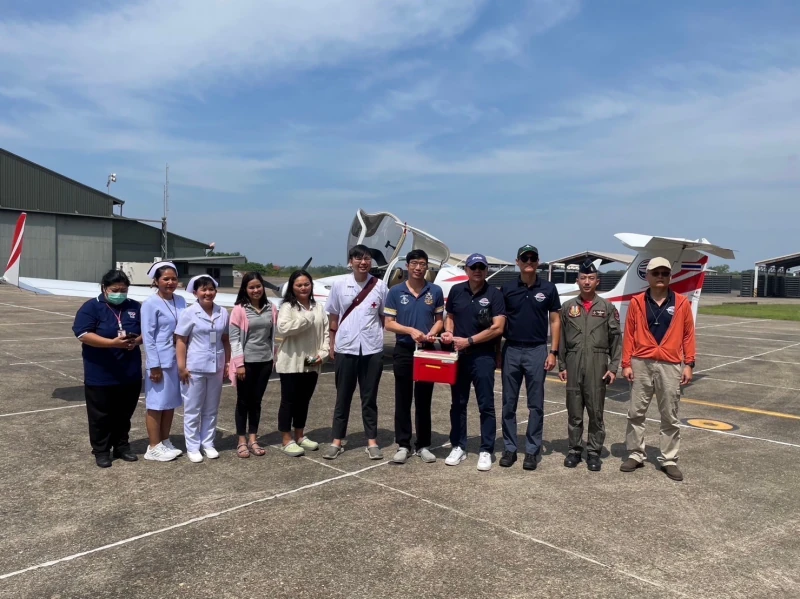 RV Connex Supports Life-Saving Organ Transport Mission
Bangkok, Thailand - October 18, 2023 - R V Connex Co., Ltd. proudly partnered with the King Chulalongkorn Memorial Hospital to facilitate a critical organ transport mission, underscoring its commitment to life-saving initiatives.
RV Connex provided air transportation using the Diamond DA42 Twin Star, a twin-engine aircraft, piloted by Squadron Leader Saran Snitbhan and Squadron Leader Chalermpol Phiboonjaruanwong, both technical consultants of the company. This mission, spanning approximately three hours, involved the transfer of organs donated in Udon Thani to recipients at King Chulalongkorn Memorial Hospital in Bangkok.
Each type of organ has a unique preservation and transfer timeline, with some requiring immediate delivery. In this instance, a heart, a vital organ with the shortest transfer window, was successfully transported within a timeframe not exceeding five hours, optimizing the chances of a successful transplant.
This mission stands as a source of great pride for RV Connex and marks the first step in the company's mission to support organ transportation by air. RV Connex extends its gratitude to the dedicated professionals behind this achievement, including the flight crew, medical teams, and the Thai Air Force, which assisted in coordinating the mission between Wing 23 Air Force Base, Udon Thani and Wing 6 Air Force Base, Don Mueang.
RV Connex recognizes the importance and immense benefits of organ donation. With an increasing number of patients awaiting organ transplants each year, the company anticipates that its air transportation support program will play a pivotal role in enhancing the chances of survival for individuals with organ failure, reinforcing its commitment to making a significant societal contribution. RV Connex is pleased to provide ongoing support and participate in initiatives aimed at benefitting society in the long term.