Focusing on deep-tech innovation, our R&D projects are based on user demand and market driven requirements in response to modern-day challenges and threats. We provide a number of services, including:
Product development services to startups, or to those who may require technological, engineering, and advanced manufacturing support.
Mentorship on the development process, standardization, and scalability, including tech test and evaluation as well as growth strategy.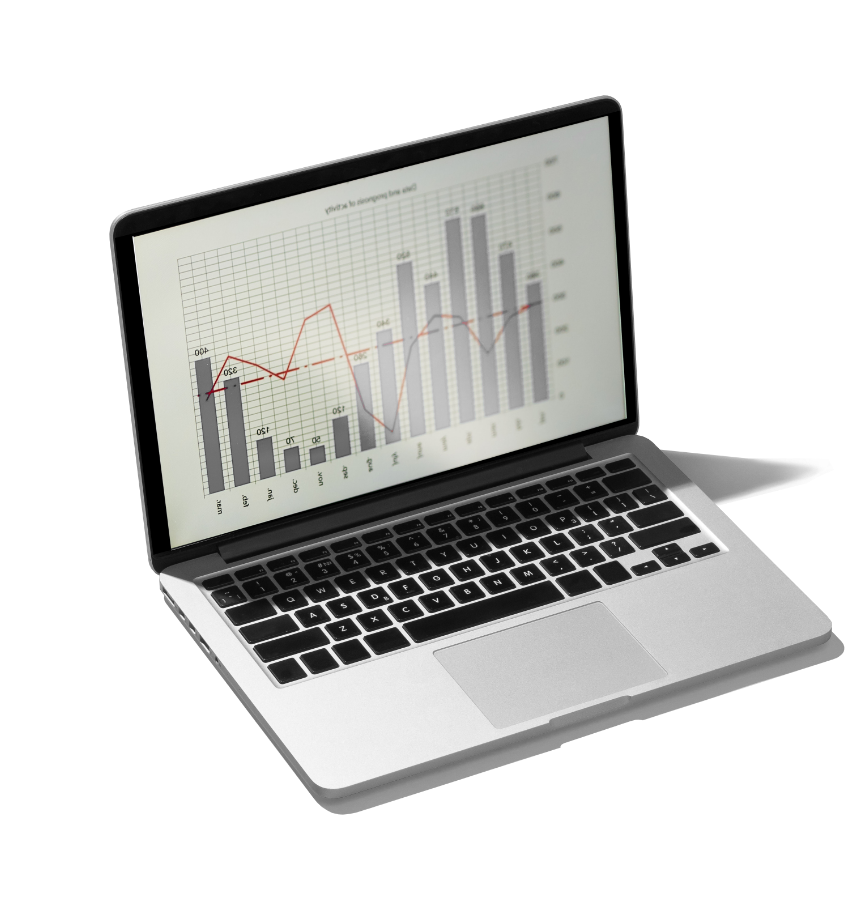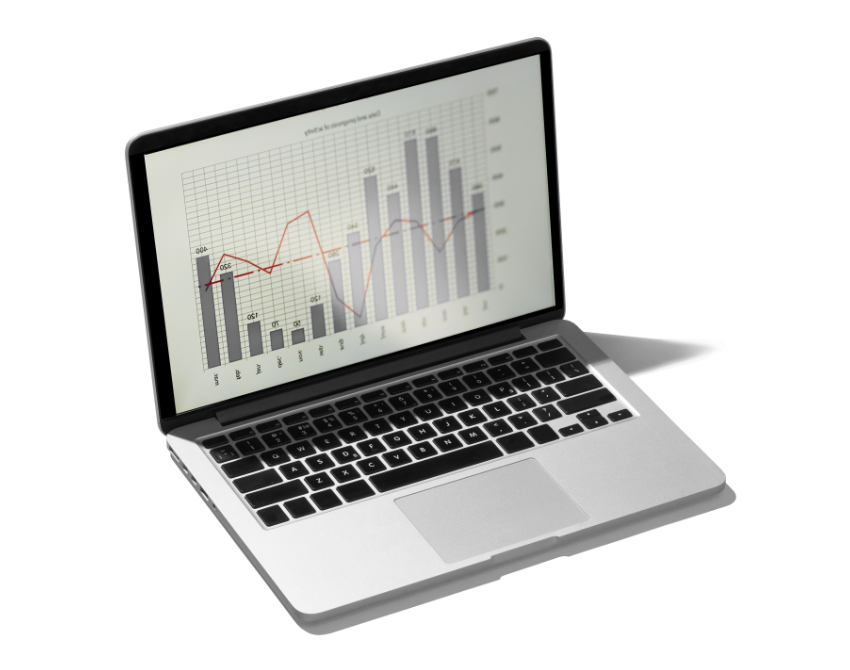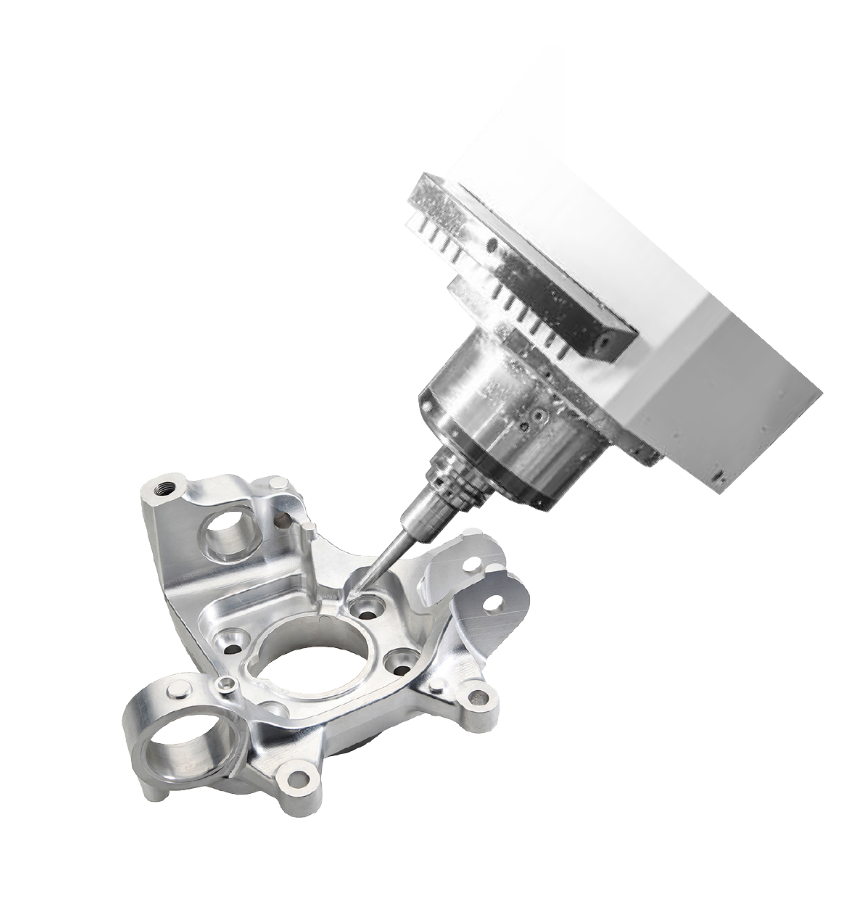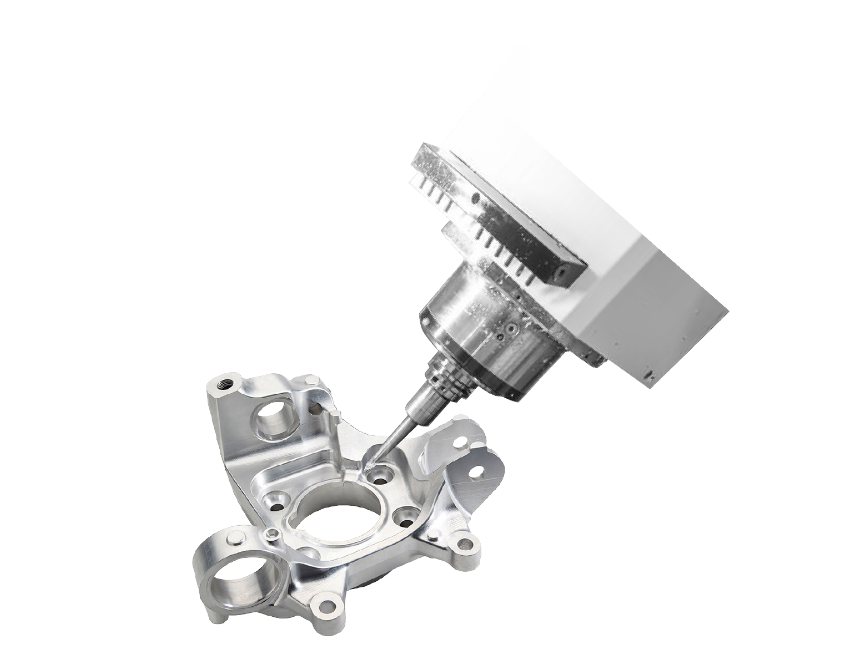 Advanced
Manufacturing
RV Connex houses engineering operation facilities for mechanical parts production, cable and wire harness production, electronics and repair, communication equipment testing, as well as a state-of-the-art data center, which accommodates a high-performance computer for complex aerodynamic and structural integrity calculations.
Our various manufacturing capabilities and facilities allow high-mixed and low volume production with high precision machinery and advanced tools as well as software design tools which offer extensive and advanced design and manufacturing capabilities.
All of our manufacturing processes and facilities have been certified according to international standards.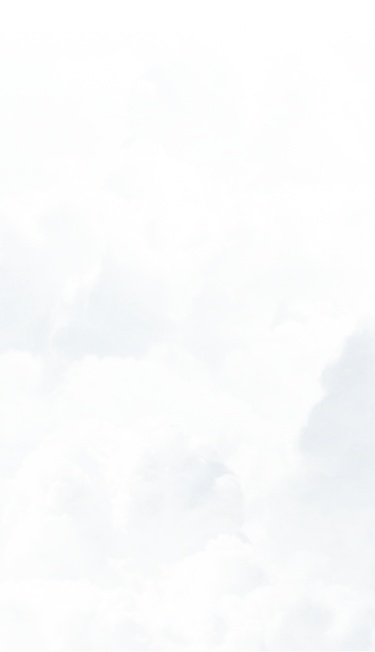 Aircraft
We offer integrated support and service solutions for a wide range of aircraft, with experience working with both manned and unmanned platforms. We are capable of meeting operational readiness requirements by providing a wide variety of services for various types of aircraft.
Cockpit Avionics Upgrade for Various Platforms
Modifications, Integration and Installation of Avionics and Mission Systems
A-Kit Production
Special Mission System Design and Installation
Designed and Produced in Compliance to International Standards:

MIL-STD
AS9100D Certified
FAA-FAR
EASA-CS
MIL-HDBK-516
STANAG 4671
FAA Part 23
System Engineering Process

Quality Management System:

ISO 9001:2015
IPC-WHMA-A-620 : Cable Harness Production
IPC-610 : Electronic Assemblies
NDT : Non Destructive Inspection for Mechanical Part
Sky Scout
Main Feature
High wing and propeller configuration ideal for surveillance and target acquisition.
2-Stroke boxer engine provides 6 hours of endurance
Multi payload capability up to 10+ kg e.g. EO/IR sensors, laser designator etc.
Capable range of at least 80 km. In LOS with directional data link can be extended up to 200 km.
Ground Control station (GCS) provides for real-time control features, user-friendly interface for flight planning and fail-safe flight operation.
Transportable via custom designed container

Ground Control Station
Communication

UAS Simulator

Sky Scout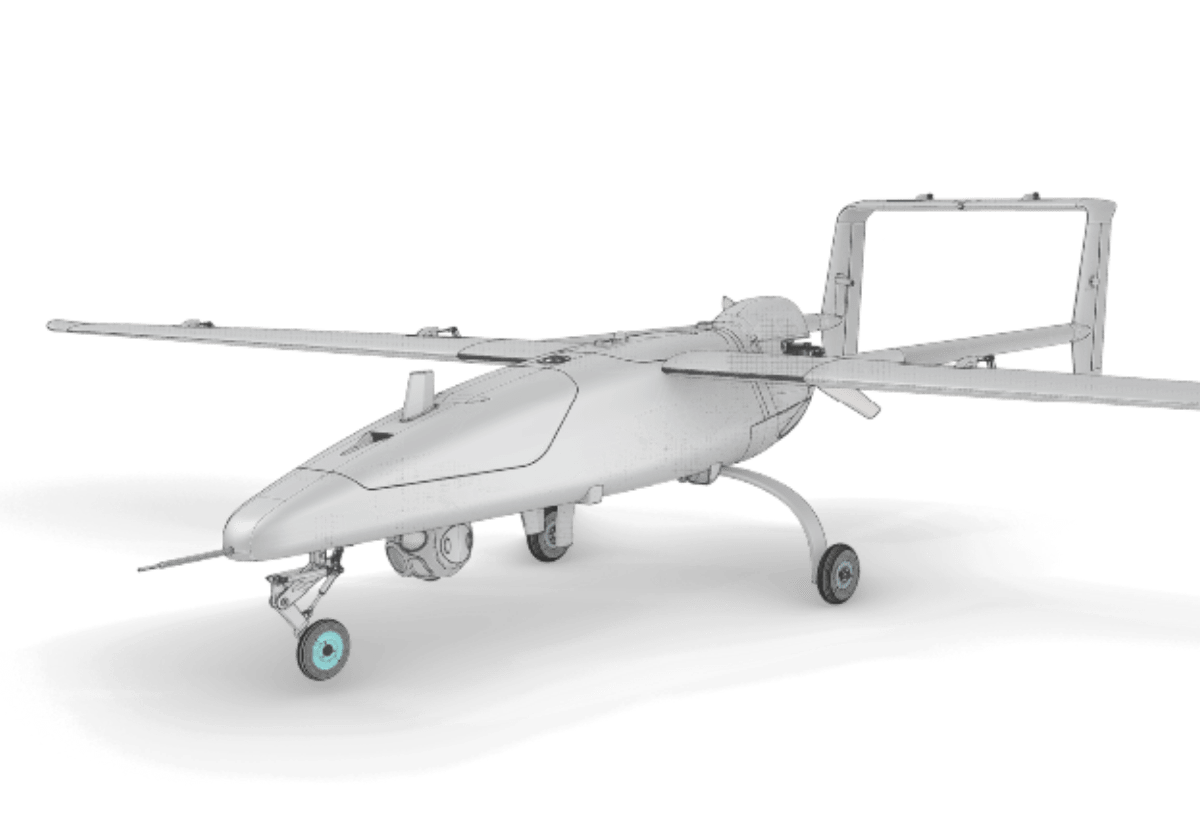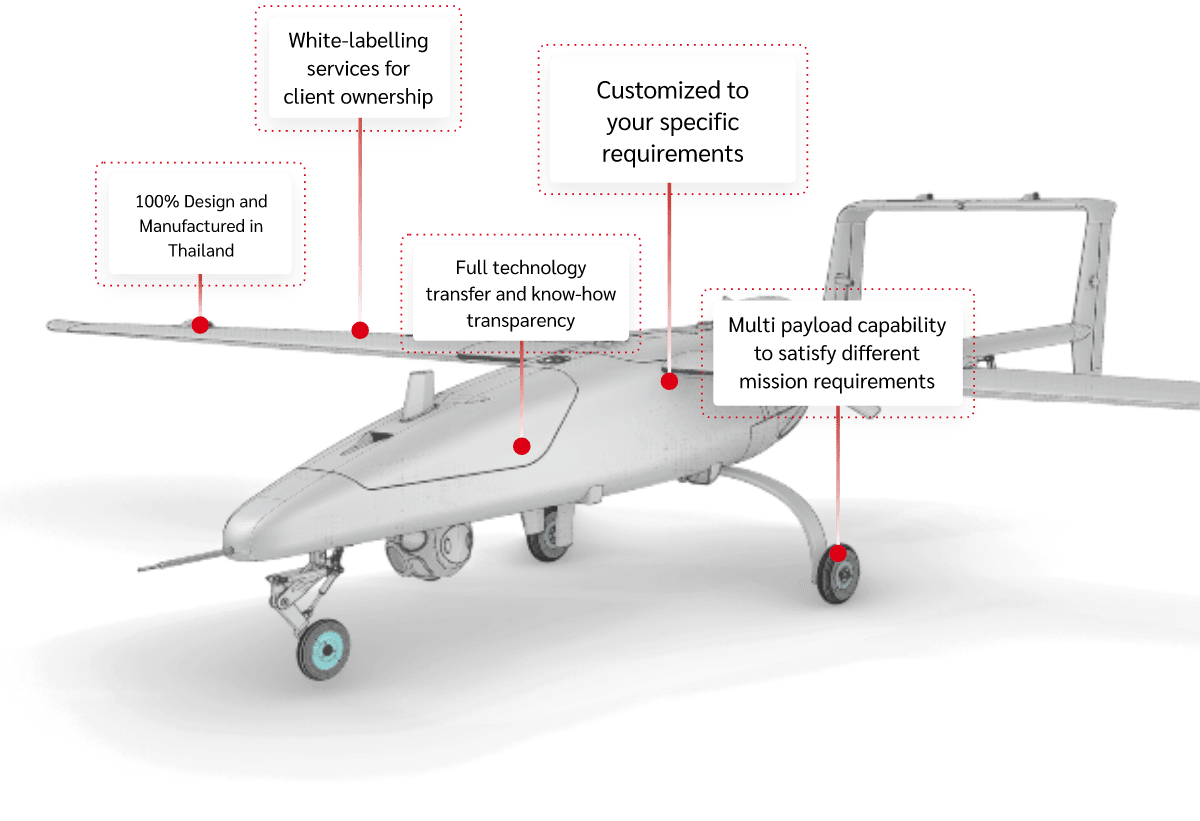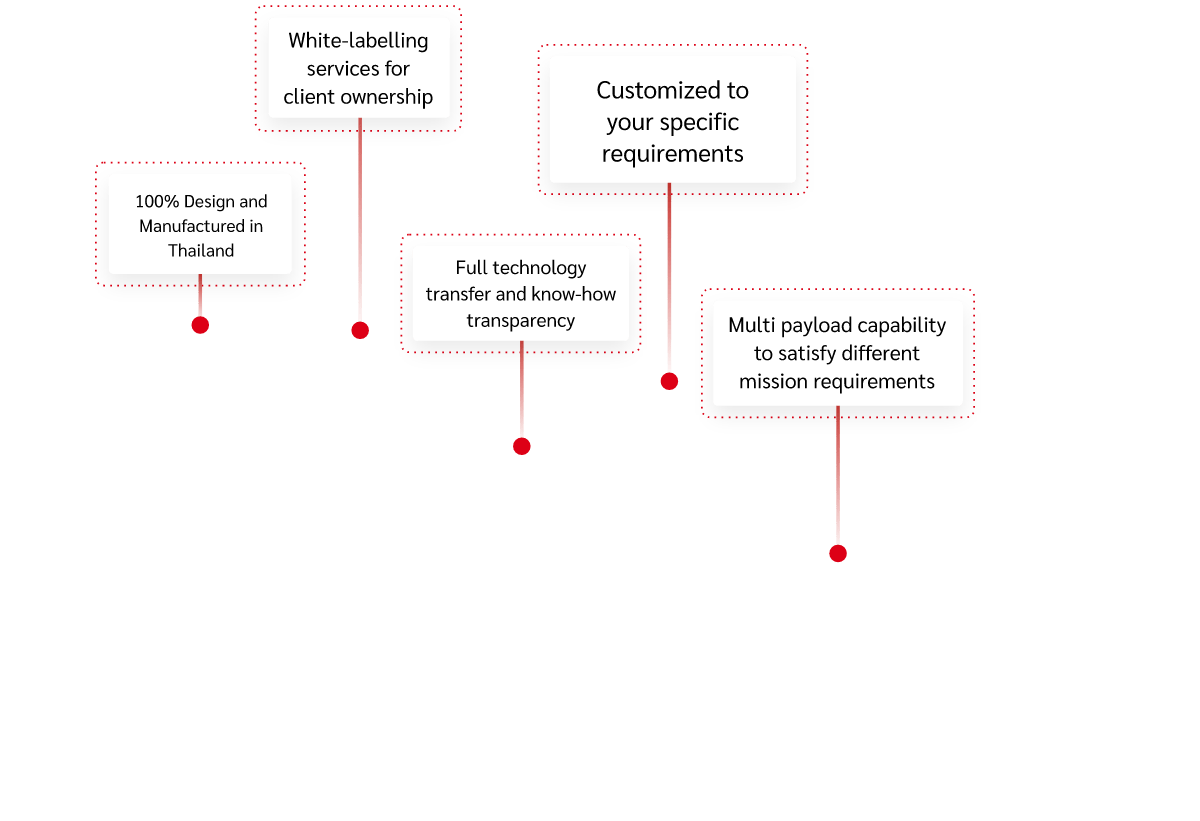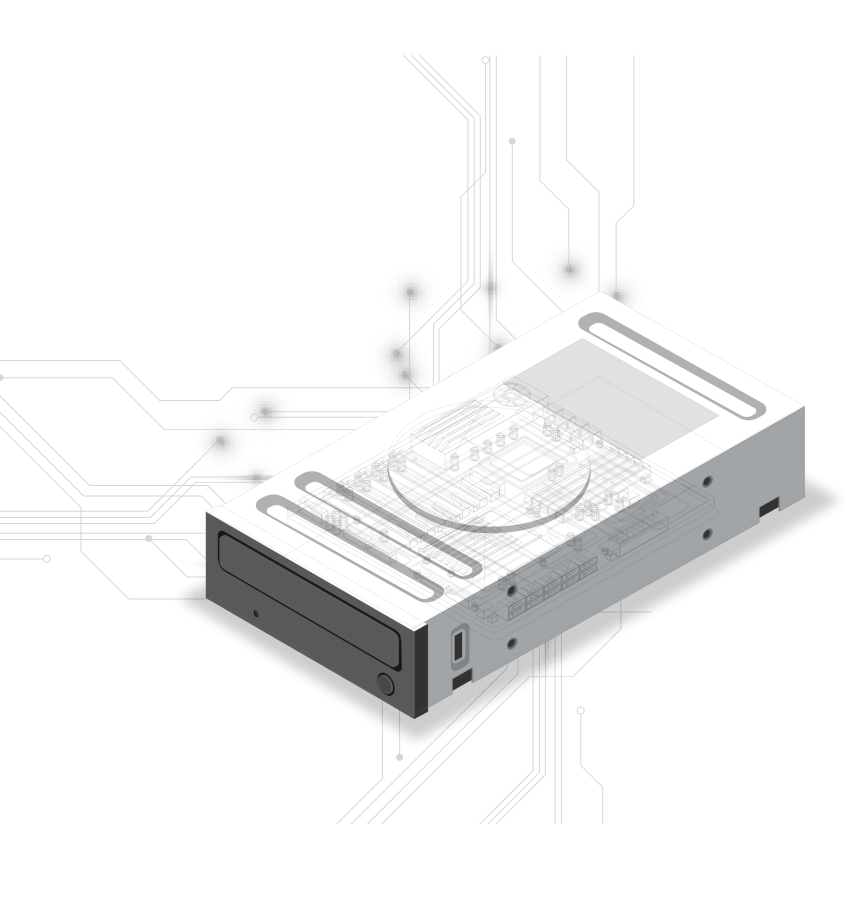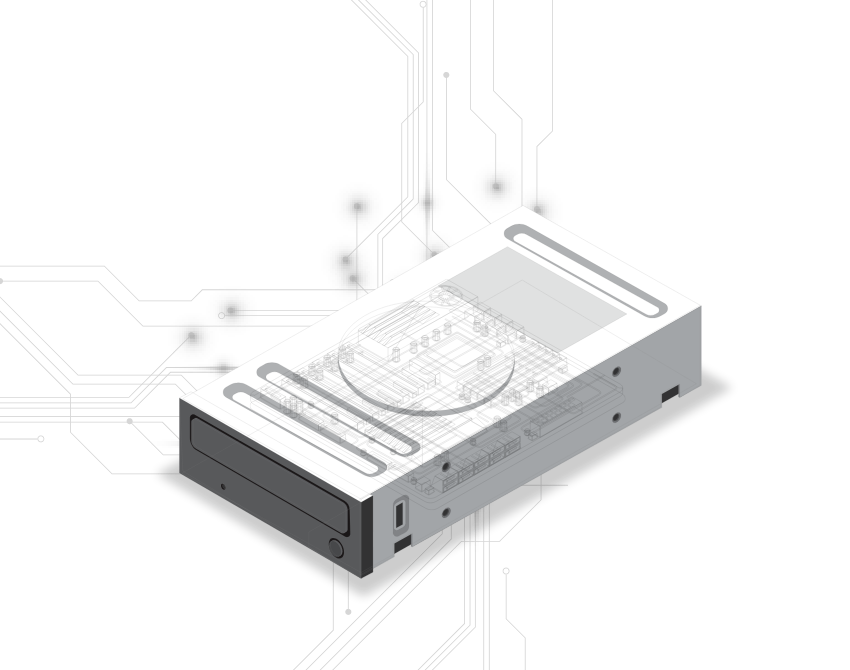 System Design
and Integration
We offer solutions to meet operational and mission requirements for all domains, whether it be Land, Air or Sea. We work with subject matter experts to provide a myriad of services across the entire lifecycle.
Analysis Design and Production
Mission Equipment Installation and Integration
Structure Analysis
Electrical, Mechanical and Sheet Metal Part Manufacturing
Unmanned Aircraft System Design and Production
Integrated Operation Center (IOC) for Critical Infrastructure and High-Value Site Security
AI/ML Image Processing Application
Integrated Operational
Center (IOC)
The IOC is fundamental to modern and holistic security operations, enabling smart decision making and fast, efficient solutions on a country, city, or regional scale.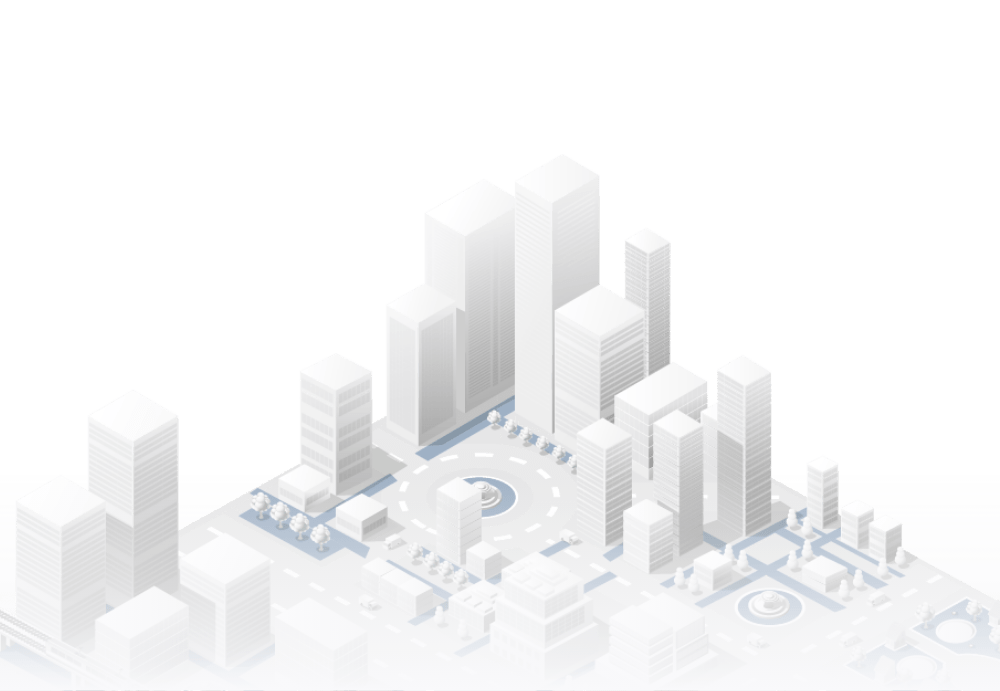 Energy Infrastructure & Conservation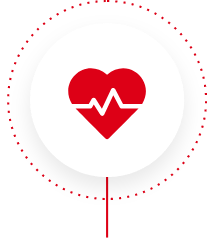 Healthcare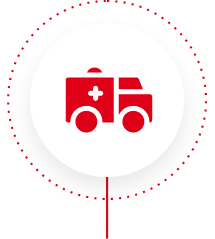 Natural Disaster & Emergency Service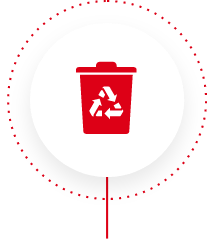 Garbage Disposal & Recycling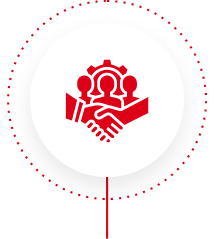 Social Programs
Smart Building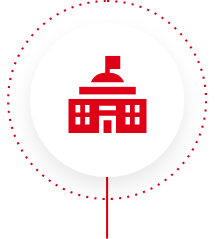 Government & Agency Administration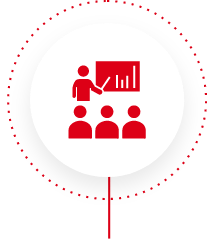 Education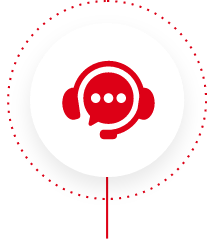 Communication on Service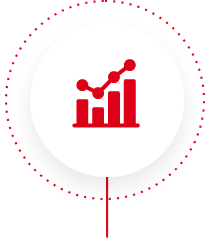 Real-time Reporting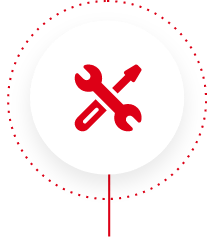 Necessary Infrastructure
Environment & Air Pollution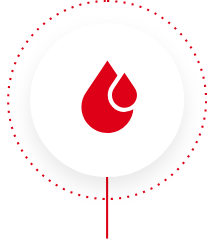 Water & Wastewater Management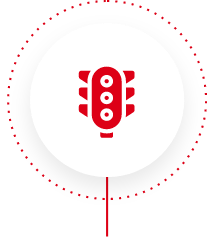 Transportation & Traffic Management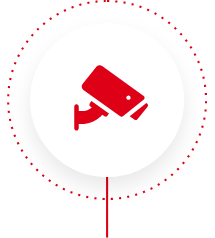 Public Safety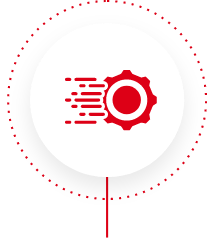 Fast Response to Resident Enquiries
C6ISR
C6ISR (Command, Control, Communication, Computer, Combat, Cyber Defense, Intelligence, Surveillance and Reconnaissance) is crucial to all military operations – with battle-winning technologies and fully incorporated C6ISR systems, militaries can achieve unmatched strategic advantage and mission success. Covering multiple disciplines and areas, our systems are able to answer specific C6ISR requirements to best support your armed force.
Combat Management System (CMS)
Command & Control System (C2)
Cyber Operation Center (CSOC)
Secure Communication and Tactical Data Link (TDL)
ISR Center (Intelligence, Surveillance and Reconnaissance Center)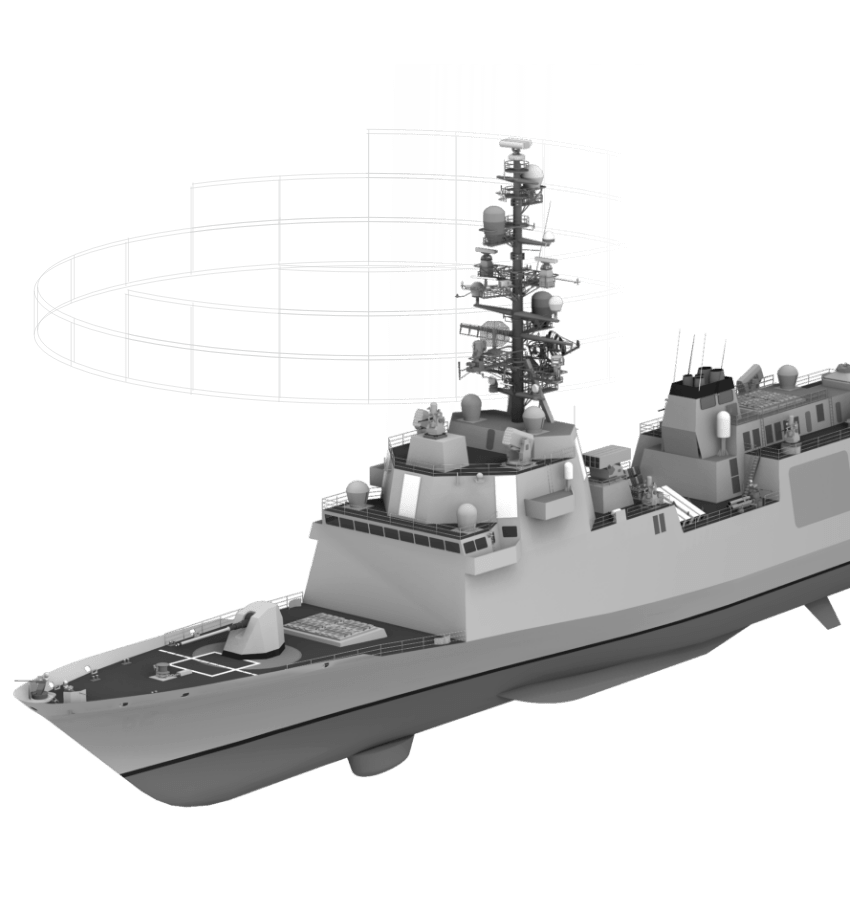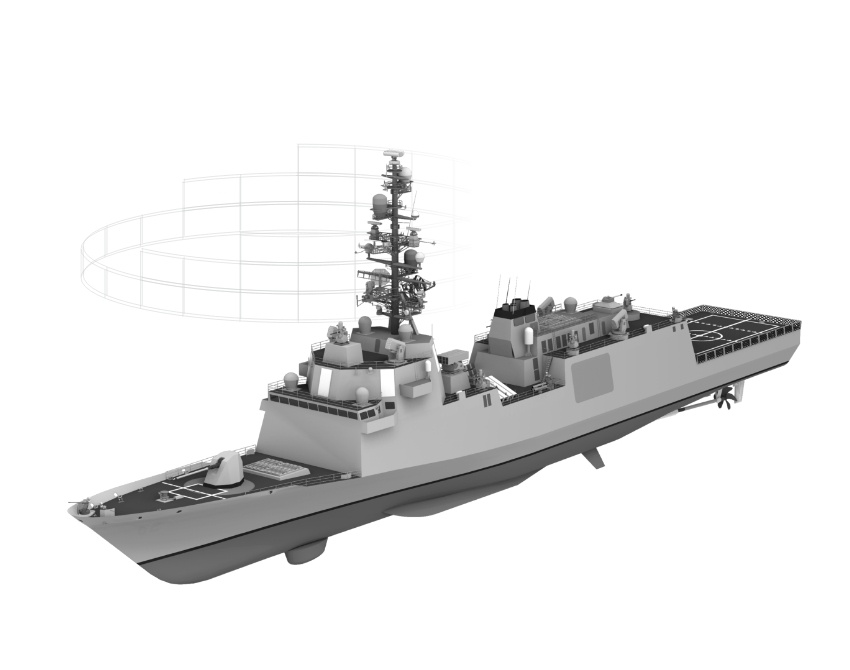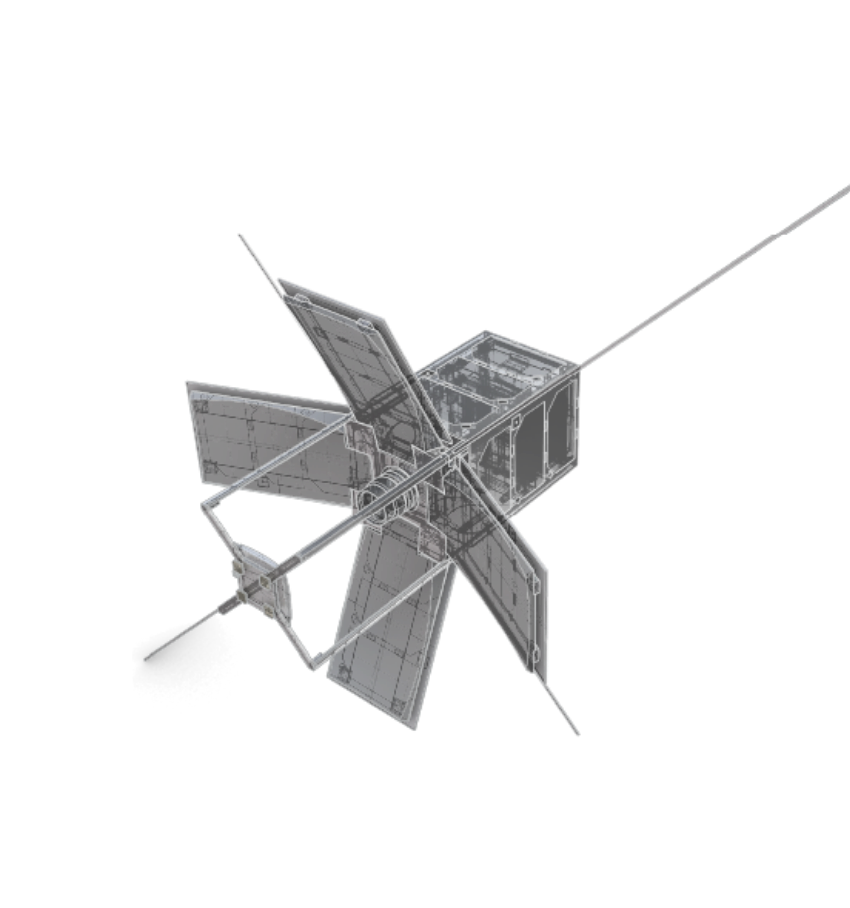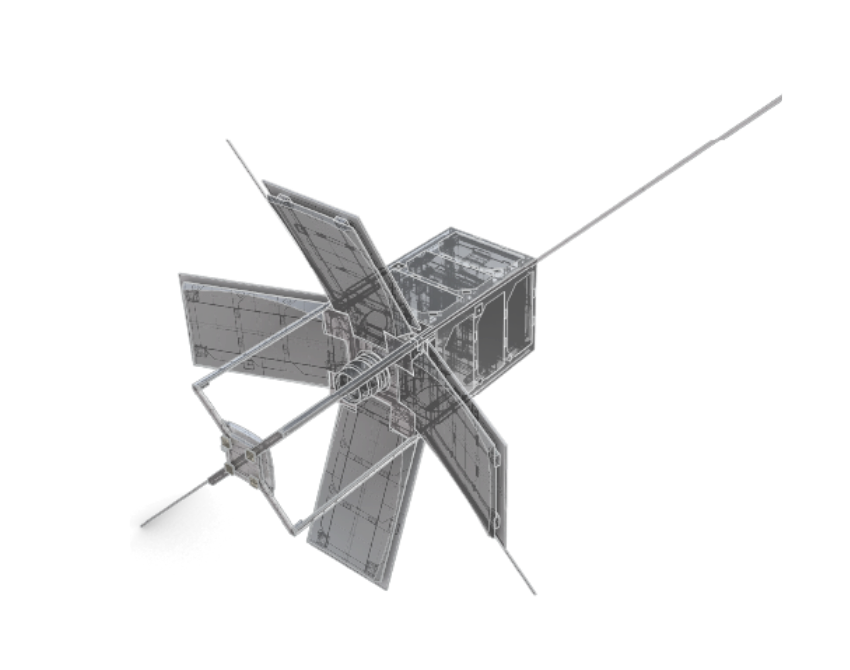 Space
Satellite Integration:
High performance equipment and software dedicated to satellite manufacturing
Aassembly, integration, and testing of the satellite subsystem and satellite system levels
Customization of satellite payload to serve each user's mission requirements
Ground Station Implementation:
Implementation of ground segment with high security based on cybersecurity or defense standards
24 hours support and maintenance of the ground segment operations led by experienced engineers and satellite-technology experts
Satellite Image Production:
To leverage the geospatial insights and deploy the actionable intelligence for user operations
In-house development and implementation on satellite image applications strictly followed by international practices or the defense doctrine
Algorithms are flexible and applicable for integrating existing and new equipment
We offer threat detection and response at a different level. We are a pioneer of cybersecurity here in Thailand, with significant experience in providing defense-grade services to satisfy all sectors. With our internationally certified team of analysts and technical specialists, we are capable of providing tailored solutions for all types of users, whether it be at the national level, organizational level or down to individual use-cases.
Cybersecurity Consultation
Talent Development
Cyber Security Operation Center (CSOC)
Security Risk Assessment
Security Penetration Testing
Log Monitoring Service
Incident Response Service
Digital Risk Protection