RV Connex - Thai Aviation Industries MoU Signing Ceremony 2020
07 February 2020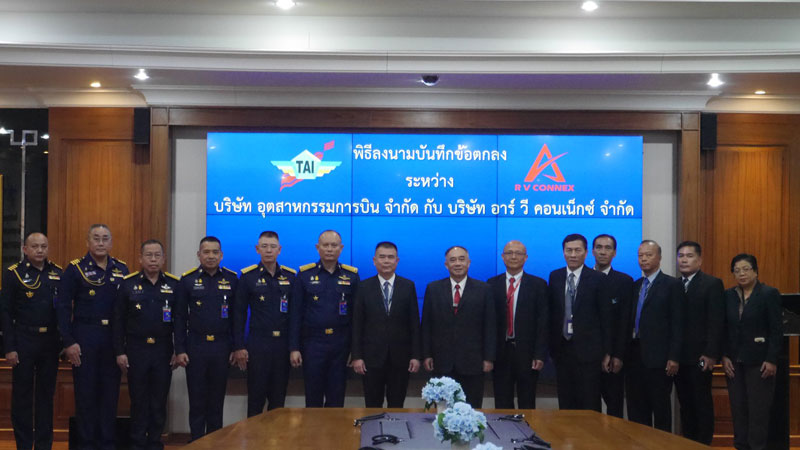 On the 7th of February, 2020, Thai Aviation Industries Co., Ltd. (TAI) and R V Connex Co., Ltd. (RVC), via Vice Executive Chairman Gp. Capt. Kanputt Mungklasiri, came together to sign a Memorandum of Understanding (MoU) in agreement to undergo business and project collaborations so as to promote local industry and build workforce capabilities.
TAI is entering its 17th year of operation, and has grown to become the leading provider of aircraft repair services for a myriad of customers This includes government organizations such as the Royal Thai Police and Armed Forces and commercial airlines such as Air Asia, Nok Air and private charters. This collaboration marks a significant milestone, and will be beneficial to both sides in paving the way for future collaboration in repair, assembly, modification and upgrade of Aircraft as well as Unmanned Aircraft Systems (UAS) and Satellite, including knowledge expertise and staff transfer between the companies.
This collaboration hopes to further advance our National Defence Industry and capabilities, promoting future growth and self-reliance in times of need.
Date: Feb 7,2020