RV Connex - Mahanakorn University Of Technology MoU Signing Ceremony 2020
02 September 2020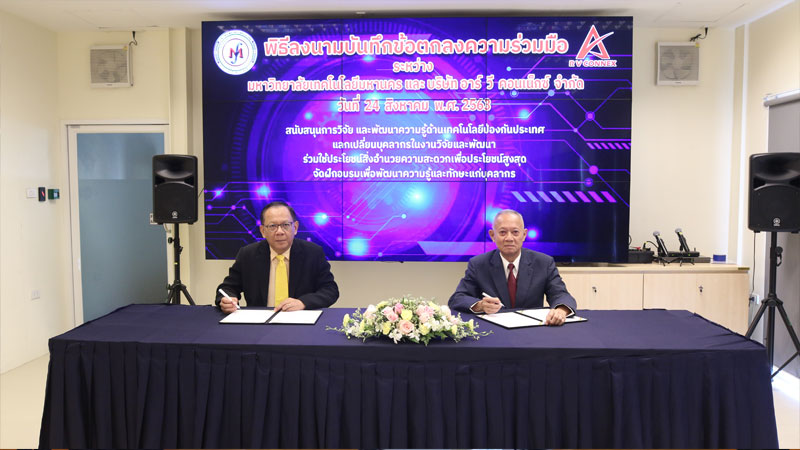 On the 24th of August, 2020, R V Connex Co., Ltd. (RVC) and Mahanakorn University of Technology (MUT) came together to sign a Memorandum of Understanding (MoU) in agreement to work collaboratively on research and development.
RVC and MUT has be closely collaborating together in multiple research and development projects, including military use robots to enter hazardous space and pandemic affected area. This greatly reduces the risk of personnel from dangers including the novel coronavirus or COVID-19 and allow for more flexibility in logistics and disaster relief missions.
Together with their expertise and our highly skilled engineers and technical specialists, the outcome will surely be beneficial to the research and development goals incited under Thailand 4.0 and the future of the Thai technological industry.
Date: Sep 2nd, 2020