Thailand Defense Industry and Security Technology Exhibition 2023
20 March 2023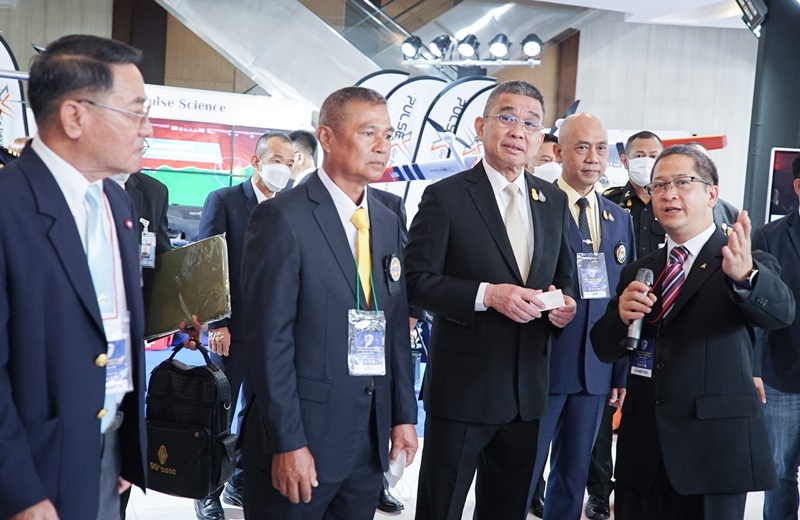 The 20th - 21st of March 2023 marks the first and official launch of the inaugural Thailand Defense Industry and Security Technology Exhibition (TDIS2023) which was held at Royal Thai Army Radio and Television TV5 HD, Bangkok. The two-day event was carried out successfully through the support and endorsement from Industry for National Defense & Security Association (INDSA) which is sponsored by the Defense Science Technology Department of the Thai Ministry of Defense and co-hosts like the Subcontracting Promotion Association (Thai Subcon) and TV5 HD. Amongst 55 Thai organizations from 12 industry groups in the Defense & Security Industry, RV Connex was invited to exhibit under 3 categories; Cyber Security and Electronic Warfare, Smart Aviation and Aerospace, and National Security and Smart City Robotics.
Events that display and promote Thai defense technology like TDIS2023 are of great importance as it speaks for unity, manufacturing capabilities, and readiness in safeguarding Thailand and its people. Through sustained cooperation from both governmental and private sectors in the Defense & Security Industry, we present our shared vision with INDSA in sharing our capabilities and body of knowledge to the public, so as to bring forth national developments to the world arena. Likewise, RV Connex is committed to promoting our values of enabling knowledge transfer between generations, elevating Thai technology, supporting Thai manufacturers, and achieving national security - all of which roots from national unity. With our heartfelt gratitude, RV Connex felt honored in welcoming the chairman of the opening ceremony, General Chaichan Changmongkol, Deputy Minister of Defense and Air Chief Marshal Maanat Wongwat, president of INDSA to witness innovative creations by Thai people in the defense and security industry.
As one of the leading companies with a focus on Unmanned Aerial Vehicle (UAV) technology as well as expertise in cybersecurity, RV Connex was a standout exhibitor, displaying our full-scale Sky Scout UAV, Mobile SOC (Security Operations Center), and technologies related to Smart Cities. Moreover, in response to the recent skyrocketing cyber incidents in Thailand, RV Connex felt compelled to raise awareness of cybersecurity which resulted in hosting a seminar on "Psychological Operations (Psyop) & Cyber Warfare: Through the Use of Social Media Influence" delivered by Mr. Tanajak Watanakij, VP of Cybersecurity and Data Analytics.