RV Connex - Albeego Platinum Reseller Agreement
16 March 2023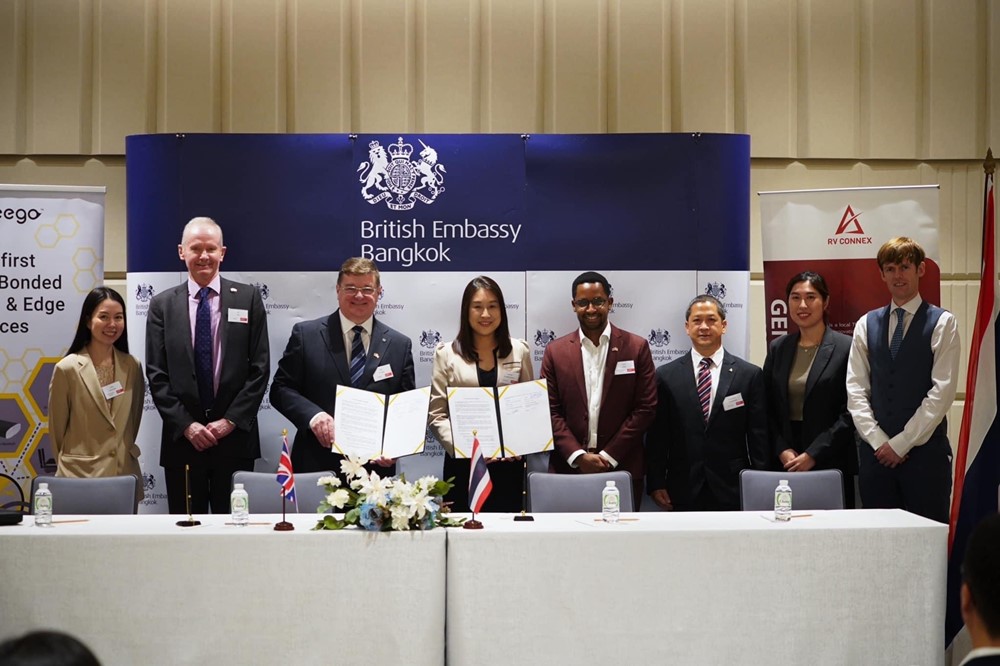 16th of March 2023 marks the very first UK-Southeast Asia Tech Week hosted by the UK Department of International Trade, featuring the contract signing of a new business partnership between R V Connex Co., Ltd. (RVC) and Albeego Ltd. (Albeego). The event took place at the magnificent Queen Sirikit National Convention Centre in Bangkok, in which we would like to especially thank the excellent support we have had from the UK Department of International Trade staff at the British Embassy in Bangkok.
This new and exciting partnership will see Albeego and RV Connex work together to develop cutting-edge secure network and communications systems in Thailand. As a platinum business partner and one of the leading defense and security companies in Thailand, RV Connex is honored to be collaborating with Albeego, a UK-based 'Solutions as a Service' provider of mobile bonded router technology.
This landmark partnership marks another significant milestone in the long and fruitful trading relationship between the UK and Thailand. Together, we look forward to seeing more outstanding innovations arise from this brilliant new partnership as well as expanding our markets globally.