RV Connex – NRC MoU Signing Ceremony
08 November 2023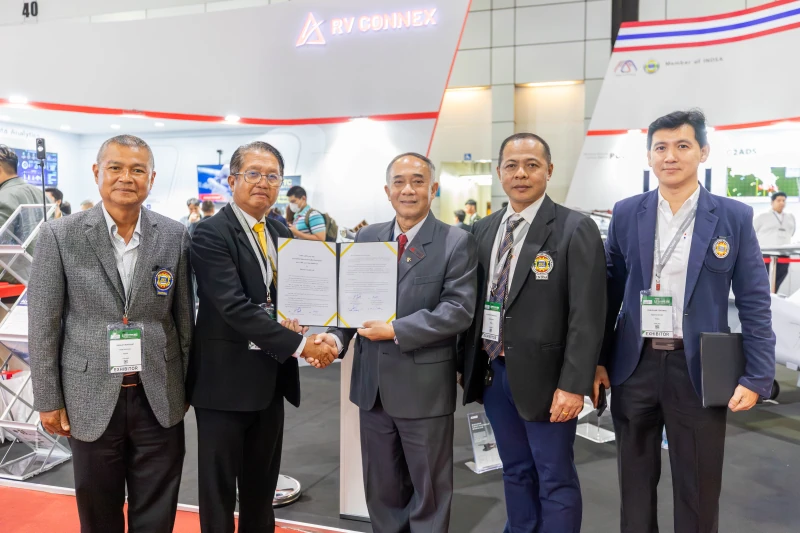 Bangkok, Thailand - 8 November, 2023 - RV Connex Co., Ltd. (RV Connex) formalized a Memorandum of Understanding (MoU) with Narac Arms Industry Co., Ltd. (NRC), a company specializing in the production of military equipment, including spare parts and various armaments. The agreement was signed by Gp.Capt. Kanputt Mungklasiri, Vice Executive Chairman, representing RV Connex, and Sanga Kiengkham, Managing Director of NRC, as the signatory on behalf of NRC.
This strategic collaboration aims to amalgamate and build upon the industrial expertise of both parties to establish joint projects for research and development in technology and innovations. The collaboration will focus on promoting and supporting national procurement, development initiatives, and human resources. It also aims to create a sustainable national defense industry network to elevate Thailand's leadership in regional security standards.
The signing ceremony signifies a commitment to advancing the capabilities of both companies, fostering research and technological advancements, and contributing to the sustainable growth of Thailand's defense industry. The collaborative efforts will further enhance procurement and development processes, aligning with international standards and solidifying Thailand's position as a leader in the defense sector in the region.