RV Connex - EV Primus MoU Signing Ceremony
09 December 2022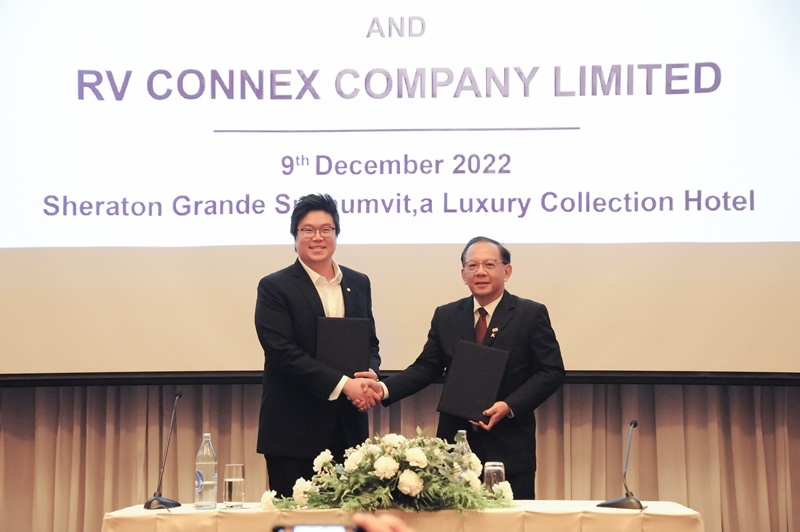 On the 9th of December 2022, R V Connex Co., Ltd. (RVC) and EV Primus Co., Ltd. signed a Memorandum of Understanding (MoU) in agreement to manufacture EV Power Banks to serve the growing EV market and the lack of charging stations in Thailand.
Dr. Sujate Jantarang, RV Connex's Vice-President of Research and Development, together with Mr. Pitaya Tanadamrongsak, Managing Director of a Chinese electric vehicle distributor, EV Primus confirmed to start producing batteries that serve all types of EVs in Thailand, starting from small models like VOLT City EV.
RV Connex will be in charge of the research and manufacturing process based in Pathum Thani province. Dr. Sujate added that the plan is to rely on domestic resources as much as we can in order to produce batteries at an economical price for all. As a deep-tech innovation company with years of experience in research and development in Battery Management Systems, advanced battery repair, and battery restoration for a variety of different vehicles, RV Connex is set to manufacture EV Power Banks that are of international standards.