MOTOR EXPO 2022
12 December 2022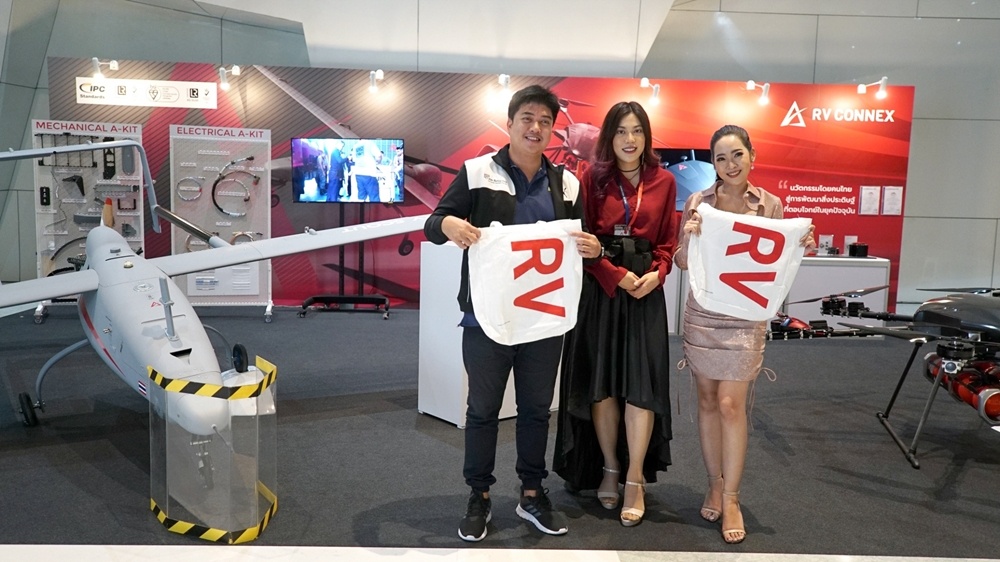 On the 1st – 12th of December 2022, RV Connex joined the 39th Thailand International Motor Expo 2022 and displayed a number of innovative solutions as well as advanced manufacturing capabilities. Under the theme of "The Time Is Now", RV Connex's objective at this exhibition is to celebrate technological innovations that may not only meet the needs in today's ever-changing and fast-paced setting but may revolutionize the lives we lead today.
Amid the digital age where data is unlimited and a wealth of technology is only at the fingertips, RV Connex's vision is to transmute those resources into inventions that correspond to today's challenges. The UAV (Unmanned Aerial Vehicle) is testimony to that, where the drone itself is equipped with different state-of-the-art technology such as infrared cameras, GPS, remote ground control systems, autonomous systems as well as other sensors to tackle disasters or specific missions like Search and Rescue, Fire Detection, and Logistics. RV Connex rigorously ensures that all productions follow industry-leading international standards and regulations to deliver high-quality solutions.
In response to the government's recent stake in supporting non-polluting vehicles like EV (Electric Vehicle) cars as well as the increasing demand for EV charging solutions, RV Connex presented capabilities in research and development specifically in Battery Management Systems, advanced battery repair, and battery restoration for a variety of different vehicles.